Dice roll is the main thing in Board Kings multiplayer board game. To play the game, upgrade board, and progress in the game, you need dice rolls.
Now, the question is how to get free rolls or free dice in Board Kings: Online Board Game.
Don't worry,
In the Board Kings game, you can get free Board Kings dice rolls in different ways. e.g., Board Kings daily rewards, daily free rolls links and more.
So, let's check out all the different free rolls ways, one by one.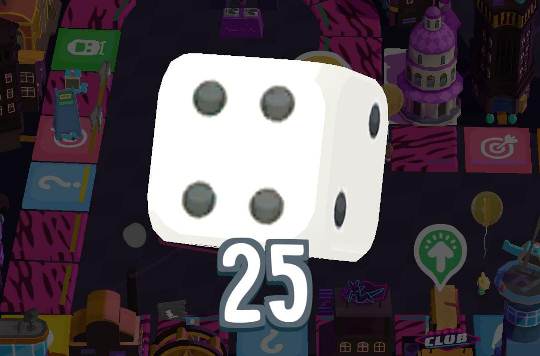 Board Kings free rolls – How to get dice rolls?
Following are different free options or ways to get free dice rolls in Board Kings game.
1. Board Kings free rolls links
Free rolls links are a quick and free option to get dice rolls for the Board Kings game.
Here are Board Kings free rolls links:
How to get free dice rolls from a gift link?
To claim a dice roll gift from the Board Kings gift link, you need to open the gift link and the link will open a Board Kings game, where you can claim your gift.
What is the expiration time of the free roll's gift link?
Probably 2-3 days. So, it is good practice to claim your gift from a link whenever it's available.
Game developers share daily reward links on the game's facebook page. You can get these links from Board Kings's facebook page. Or, visit this page for the latest links.
2. Hourly free dice rolls
In the game, you will get 5 free rolls in every hour interval. You can see the remaining time to get these rolls below the dice capsule bar.
It means, you will get 120 free rolls in a day from this option. This is amazing.
3. Play game with Facebook login
You can play Board Kings with Facebook login or as a guest player. Game gives free dice rolls and other rewards when you play the game with Facebook login.
Also, to get more benefits in game players require Facebook login. You can logout and remove Facebook connect from game settings at any time.
4. Free gift – Video ads
Game have a free gift option in the main menu, by using this option – you can watch video ads and get coins, dice rolls or other game items as a reward.
This option does not give too many free rolls, but it can be helpful when you need emergency dice rolls in game.
5. Invite friends
Inviting friends to play the game is a good option to play Board Kings with friends and get free rolls and rewards.
In game, you can send an invite link to your friends. And, if your friend downloads and joins a game with game criteria, then you and your friend both get a free rolls gift.
Board Kings friends code
Friends code is a unique referral code, when you play a game with Facebook login, you can find this code in the main menu. (e.g., 123-456-789)
This code can be used for search and add friends in game, you can share your code to your friends, so, they can add you in game and both of you get free gifts in game.
6. Complete board levels
You will get different rewards when you upgrade all buildings and complete board levels.
Rewards:
Free rolls
Stickers
Cops unit
Coins
So, board level completion is also a way to get free rolls.
7. Complete sticker albums
In game, you can get stickers from rewards, by exchanging with friends and playing the game.
And, once you complete any sticker sets in sticker albums, you will get free rolls and other game resource item rewards.
8. Play missions and events
In missions or events, you need to play the game and collect mission items or complete some tasks. Once you do that, you will get different rewards.
For example, in Dice Mission, in the first phase, you will get 10 dice on collecting 4 mission items.
9. Free promotional offers
Sometimes as a promotional offer, you will get some free gifts and an option to purchase an offer.
Here, you can collect free stuff and leave that offer or purchase offer.
That's it,
Hope you find all these Board Kings free rolls options helpful. We will update this list once we find new options.