What is coin master daily bonus wheel: Coin Master gives chance user to win extra Coins every 24 hours. User can spin the daily bonus wheel and win free Coins. By using this feature user can complete villages more quickly.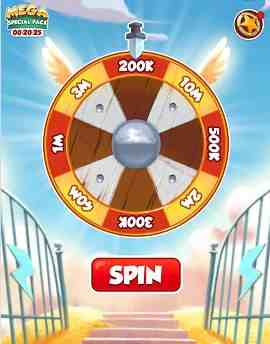 If you are Coin Master game user, you 100% like to collect free Coins from Daily Bonus Wheel.
How to get free Coins using Daily Bonus Wheel?
Daily Bonus Wheel exist bottom right in screen
First click it and go to Bonus Wheel screen
Now click spin wheel option
Wheel spin and stop at particular bonus with collect button
Click given button to collect winning Coins
That's it
When Daily Bonus Wheel available?
Free Daily Bonus Wheel available once in every 24 hours. Once the Coins have been collected, the player need to wait for next 24 hours.
What is countdown below Daily Bonus Wheel?
Once user collected reward from Daily Bonus Wheel, countdown start below wheel. Countdown shown remaining time for next Daily Bonus spin.
How can i use Daily Bonus Wheel before 24 hour?
Well, thats not posible. also related hacks not recommended.
There is always the option after used free Bonus Wheel to buy a spin, but it is not free option. so, better to wait for 24 hours.
What is Daily Bonus level?
Game user can win free coins bonus using Daily Bonus Wheel based on Daily bonus level.
Daily Bonus Wheel level up alongside the user/player, with the rewards increasing with each step.
Read more on Coin Master terminology, tips and tricks