Coin Master game VIP member account: get info about Coin Master VIP status account. What is a VIP account; benefits and process to be VIP member.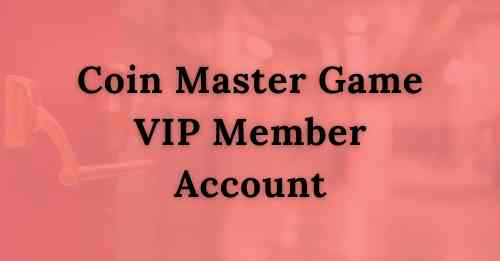 If you are Coin Master User and a member of Coin Master Facebook card trading group, then you definitely know about the game's VIP groups.
You also like to know more about this VIP member account. For example, what is a VIP member account, how do I get VIP status, Can i purchase VIP membership in Coin Master, and what are the benefits of this account.
Coin Master VIP membership is based on your spent on Coin Master game. Following is information on the CM VIP member account based on our analysis.
Let's check it out,
What is a Coin Master VIP member account?
Coin Master VIP member account or status comes in action based on Coin Master Facebook VIP groups. It means people who are members of VIP private groups are game's VIP members.
In group, VIP account members can meet friends, trade cards, and participate in events, contests, and tournaments. It means VIP members of private groups may have more opportunities to earn more rewards and chances to trade cards safely.
So, as per our analysis, Coin Master VIP member account is related to Facebook private VIP groups, because there is no information given about a VIP account on Coin Master official support site.
What are the benefits of VIP group membership?
If you read available Coin Master Private VIP group's about info on Facebook, then you notice that you can meet friends, trade cards, and participate in events, contests, and tournaments in these groups.
More rewards: VIP group members get more events, contents and tournaments. By taking part in these activities, they can get more chances to earn more spins, coins and other rewards.
Safe card trading: Private VIP groups have limited members and all may be allowed based on specific criteria. So, card trading in these groups is safe compared to public groups.
Free spins: Coin Master VIP Player will get welcome spins with VIP group joining. Coin Master posts daily in these groups, which gives chance to win daily spins.
Quick support and solutions: If you have game related questions or problems, then you can post it in VIP group and get a quick solution for your question.
ID never reset: This is best benefit with VIP status, that once you became VIP member your ID will never reset.
So, Coin Master private VIP group membership has five main benefits: more rewards, safe card trading, free spins, quick support and ID never reset. These benefits help you to get quick progress in the game.
How do I get a VIP member account in Coin Master?
Things to know before check answer. VIP membership is offered by Coin Master in the game. VIP member account related details not available anywhere on Coin Master official sites.
Now, Coin Master VIP group members have amazing benefits. By knowing these benefits, if you want to know where I can apply for the VIP account?, then the following is a possible answer for your question.
Coin Master Private VIP groups are normal Facebook private groups. These groups are private and only invited VIP members can join these groups. Coin Master offer VIP status with option to add VIP group account manager via Facebook. After add manager and join group, you will be a VIP account holder.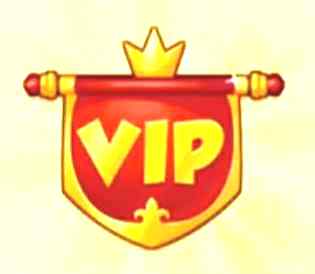 What are the requirements for a Coin Master VIP account?
VIP account in Coin Master is offered based on your spent on Coin Master. It means more you spend money on Coin Master game, more chance you will get to be VIP member.
In simple words, VIP membership is depend on how much you spent on Coin Master game by buying different packs and offers. Once you reached to VIP member level, Coin Master shows message in your game app. By following message instruction, you can join VIP group and be VIP member.
Is Coin Master's private VIP Facebook groups membership paid?
VIP Facebook groups membership is not paid directly. But, Coin Master game members, who spent some specific amount in game will get invited for these groups. So, indirectly membership is paid.
There are no official detail available, that how much you need to spend on game to be VIP member. It may based on game popularity in country. It means, if game is more popular in your country and more people active on Facebook for game groups, then VIP status more costlier.
For example: You may get VIP status by spending 100$ – 400$, if game not so popular in your country. And, if game is very popular, then you may need to spend 1000$ or more to get VIP status in game.
At Last,
If you know more about this Coin Master VIP member account or if you are already a member of any of these groups, then please share more information about membership.
You can share your knowledge and experience in the comment section, your helpful comment will help many other Coin Master fans.