Coin Master introduces exclusive emotes to express different moods in a team. Now, you can win exclusive emotes and earn stars in the Coin Master game.
Let's check out things to know about Coin Master Emotes.
What are Emotes in Coin Master?
In the Coin Master game, Emotes are animated stickers. Game players can send these Emotes to teammates in Team chat to give a picture message in Team.
In the beginning, Players get 4 free emotes in the Team chat emotes collection.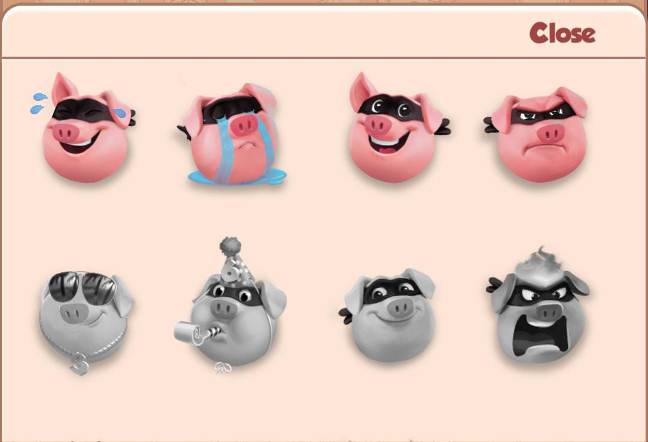 How to send an Emote in Coin Master Team chat?
To send an Emote in Coin Master Team chat, go to Team chat and tap on the blue emote button. Next, tap on colorful emotes to send in chat.
How to get Emotes in Coin Master? (Earning and Unblocking Emotes)
You can earn or unblock new Emotes in Coin Master tournaments and events. Emote icon will be visible in the event progress bar, whenever emote is available as a reward during an event.
After winning an emote in an event, you can see your new unlocked emote in your Team chat emote collection.
When a new emote is unlocked, your emote changes to colorful from grayed out and "New" icon badge display next to your emote.
About Emote rarity and stars
Emotes are ranked based on rarity. Every new Emote you earn and collect grants you stars. Grant stars on new Emote earn depends on Emote rarity.
How to check Emote rarity level and stars?
Emote rarity and star detail available in the event's reward popup. And, this reward popup opens by tapping the remote icon which is available at the event progress bar(when it is available as reward).
Emote rarity indicated by ribbon, which is displayed on the left hand side of Emote reward detail. Emotes have the following three types of rarity: Common, Rare, or Legendary.
And, "+X for this EMOTE!" text indicated Emote stars.
What is grayed out Emote in the Emote collection?
Grayed out Emotes in the Team chat Emote collection are locked emotes and indicated that you don't have access to it yet.