This post includes an overview about the Coin Master Thor Wheel event, Thor Wheel rewards, Coins and helpful information to find the Thor Wheel event.
What is the Thor Wheel in Coin Master?
Thor Wheel overview:
The Thor Wheel in Coin Master game is an event – which contains spectacular rewards. In Thor Wheel rewards there is one grand prize which is highlighted with purple color.
This Thor Wheel feature available for village level 90+. And, to play the Thor Wheel in Coin Master, you need Thor Wheel coins, instead of spins or classic coins.
About Thor Wheel rewards:
In Thor Wheel spin results, each reward can be landed upon and collected once.
Here, when you collect any reward from Thor Wheel, then that reward item will change to gray out. So, you can identify which rewards are still available to grab.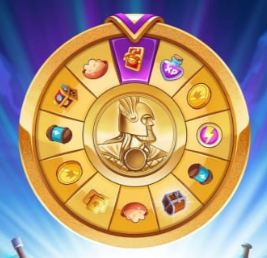 What happens when you land on the Thor Wheel grand prize?
When you land on the Thor Wheel grand prize, then you will get a grand reward item and more on this the Thor Wheel resets and a new improved wheel with even better rewards appears.
How do I get and play the Thor Wheel event in the Coin Master game?
You can play the Thor Wheel event by clicking the event badge in the main screen, when the event is live and available for you.
Thor Wheel coins:
Coin Master game users can earn Thor Wheel coins from main events, mostly like other rewards.
Is the Thor Wheel event and coins always available?
No, when Thor Wheel event time over and ends, event badge, pop-up and coins will not be visible.
And, when the next Thor Wheel event went live, then previously earned coins were available to use in the current live event.
Hope you find the guide helpful.